Event Chairman – Conor Molloy – AEMS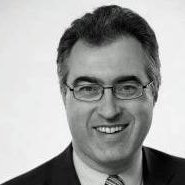 Conor Molloy is an independent energy advisor, accepted as a member of the Association of Energy Engineers, CILT, FTAI, IMCA and EVO
With an MSc in Energy Management and Renewable energy from University of Ulster, he is a Certified Energy Manager (CEM), Measurement & Verification professional (CMVP) and trainer for ISO50001. 
In recent times, he has trained ESOS Lead Assessors in Transport Energy Auditing at the request of the UK Government's Environment Agency, led the publication of EN 16247-4 Europe's transport energy audit standard and contributed to ISO50004.
Since 2005, Conor's day job has been helping business' save fuel and manage their energy usage for profit and reduced emissions.
____________________________________________________
Ian Kilgallon – Business Development & Innovation Manager – Gas Networks Ireland
Ian's team in Gas Networks Ireland (GNI) is focused on progressing collaborative innovation projects with key stakeholder companies, research organisations, and developers.  Current priority topics aim to assist Irish industry to decarbonise with renewable energy and supporting new rural developments, such as indigenous renewable gas and community cooperative projects.
Working in the gas industry for over 13 years, Ian has previously held the positions of National Metering Manager, Market Operations Manager, Regulatory Affairs and Key Account Manager.  Prior to working in gas, Ian, who is an Industrial Engineer, spent 18 years establishing and supporting manufacturing and supply chain operations across Europe, Asia and North America for Apple, EMC and Dell.
____________________________________________________
Dr. Ruth Appelbe – Indaver Ireland – Industrial Waste Services Manager
Ruth will discuss waste-to-energy infrastructure in Ireland and its environmental benefits for the industry, in terms of carbon footprint, reduction in transportation costs, and thus CO2 emissions,  and production of green/renewable energy. Also, the benefit for Ireland in relation to self-sufficiency, sustainability and meeting EU policy targets.
Secondly, Ruth will introduce case studies concerning 'Molecule Management, Closing the Materials Loop'. Ruth will highlight the economic benefits to industry players in working together to recover materials from waste and will introduce recent project and technology developments which will provide greater flexibility and alternatives for specialised waste streams in Ireland.
____________________________________________________
Ronan Nevin – Plant Manager – Fingleton White
Appointed by Fingleton White in 2013 to operate its flagship Gatepower CHP plant on the St.James's Gate Brewery in Dublin, Ronan has extensive experience in the operation and maintenance of power generation equipment.  After graduating from the University of Limerick in 2004 with an honours degree in mechanical engineering, he started his career as a Project Engineer during the construction of the 400MW Tynagh Combined Cycle Gas Turbine plant in Galway.  Ronan built on this energy industry experience with a Master's Degree in Sustainable Energy from UCC. Ronan then further developed his power generation with overseas experience as a Generation Engineer at the Wairakai Geothermal Power Station in New Zealand.
____________________________________________________
Cormac Nevin – Project Utilities Stream Lead – Wyeth Nutritionals Ireland Ltd
Cormac Nevin is the Project Utilities Stream Lead at Wyeth Nutritionals Ireland Ltd (Nestle UK & Ire) where he develops and executes strategic energy, water, carbon and cost saving projects. Cormac joined Wyeth as the Lead Energy Engineer in 2014 and he has delivered significant energy and water saving projects within the infant nutrition manufacturing process.  Before joining Wyeth, Cormac was the Energy Manager for Dunnes Stores where he implemented energy and cost reduction programs across the retail group's estate.
____________________________________________________
David O'Flynn – Group Head of CSR – Dawn Meats

David O'Flynn is a sustainability consultant with over 20 years' industry experience.  He most recently represented the Irish Food and Drinks Industry internationally as part of the Bord Bia Origin Green Ambassador programme. He worked with Abbott Nutrition in the US, Unilever and Asda in the UK on their key sustainability initiatives.
David previously worked with Ecocem, the leading supplier of low carbon cement, where he developed and implemented the strategy to grow the business by leveraging Ecocem cement's unique sustainability and technical benefits.  David also worked with Greenstar, Ireland's leading waste management company.
David is a chartered engineer with an MBA from University College Cork and MSc in Sustainable Business from Michael Smurfit Graduate Business School.
_______________________________________
Dave Fitzgerald – Head of Sustainability – Dairygold

Dave Fitzgerald heads the sustainability programme at Dairygold where he is responsible for development of group sustainability strategy, as well as driving and communicating sustainable business improvement. This includes responsibility for sustainability reporting and communications both internally and externally.
He has over 15 years' experience in the food and beverage sector with extensive knowledge of production operations and technical development in brewing, distilling and dairy. He has previously led sustainability programmes in Europe and Africa delivering carbon emissions reduction, water and energy efficiency and waste reduction initiatives.
Dave is also involved in regulatory and policy engagement at national and European level as chair of IBEC's Water Working Group and a member of the European Dairy Association Sustainability Working Group.
___________________________________________
Ed Collins – GSK – Energy & Utilities Champion

Achieving the Standard; Challenges & benefits.
–   ISO 50001 is an on-going journey and not a destination
–   Benefits of ISO 50001 certification
Improved Energy Management through the use of Dashboards
Using SEU Audits to identify opportunities
–   Challenges of implementing ISO 50001
Support from Senior Management
Resources and time required for successful implementation
–   Performance Management and successful implementation of Standard
–   Key factors for ensuring that certification is maintained
________________________________________
Martin Howley – SEAI – Energy Policy Manager
I manage the Sustainable Energy Authority of Ireland's Energy Policy Statistical Support Unit. Based in Cork, the Unit has a lead role in developing and maintaining comprehensive national and sectoral statistics for energy production, transformation and end use, including energy prices. I have worked since 1979 in various energy related roles in the antecedents of SEAI from IIRS through Eolas, Forbairt, Enterprise Ireland and the Irish Energy Centre. SEAI has a lead role in developing and maintaining comprehensive national and sectoral statistics for energy production, transformation and end use. This data is a vital input in meeting international reporting obligations, for advising policy makers and informing investment decisions. Based in Cork, EPSSU is SEAI's specialist statistics team.
________________________________________
Raoul Empey – Sustineo – Founder
Raoul recently completed his training as a Climate Reality Leader under former U.S. Vice President Al Gore. He is now part of a global network of leaders committed to solving the climate crisis.
His business – Sustineo – specialises in low carbon projects and the quantification of its projects' sustainability benefits through numbers. It does this using techniques such as life cycle assessment (LCA), measurement & verification of energy savings, and carbon footprinting. Sustineo is a member of the Irish Green Building Council and is currently involved in assessing the sustainability aspects of a number of construction projects in Ireland. All of Sustineo's projects enhance environmental awareness, save energy and reduce emissions.
Raoul is a Certified Energy Manager (CEM) and Registered Energy Auditor, and has worked with numerous large and small organisations to realise valuable energy cost savings through training and energy audits. Raoul has also done innovative work with electric vehicle infrastructure, having instigated the installation of the world's first DC fast charger to have integrated cash, credit card and fuel card payment systems in conjunction with Topaz at its Glasnevin forecourt.
Previously, Raoul worked in the construction industry as a consulting civil and structural engineer in London and then Dublin, primarily working on historic structures. When not working on sustainability, Raoul enjoys performing with his cellist and songwriting wife, Vyvienne Long, and assisting with the promotion and production of her tours.
________________________________________
Desmond Savage – ATS Global – MOM Consultant

Desmond is an MOM Consultant with ATS Applied Tech Systems Ltd. Ireland. He has been working in the area of MOM for over 15 years as a consultant, manufacturing engineer and validation specialist. Since 2004 focus has been on promoting and deploying MOM solutions within the Life Science industry i.e. medical device and pharmaceuticals. Desmond is the chairperson for MESA Ireland and in June 2011 completed the Certificate of Competency for MES/MOM Methodologies given by MESA International. Desmond is qualified with a Masters in Advanced Manufacturing Technology (1999) from the University of Limerick, Ireland.
________________________________________
Paddy Sweeney – Enprova – Managing Director
Paddy Sweeney is Managing Director of Retrofit Energy Ireland Ltd, who specialise in delivering energy saving credits for the Oil and Gas industry under Enprova. Prior to this he was Operations Director with Derchil / Cosihomes one of the country's largest deep retrofit and insulation contractors. He holds Bachelors and Master's Degrees from Trinity College and has also worked as both a Quantity Surveyor and Project Manager on numerous large scale building projects.
________________________________________
Enda Buckey – Sustainable Solutions – Managing Director
Enda Buckley is founder of the sustainability consultancy – Sustainable Solutions. He has over 10 years' experience in the sustainability scene having previously worked as Sustainability Director with the National Newspapers of Ireland (NNI). Over the past 18 months he has worked with the Carbery Group on a series of sustainability initiatives and projects. In 2016, Carbery won the Food & Beverage category at the Green Awards and the 'Excellence in Sustainability' category at the Agribusiness awards. Enda is a graduate of NUI Galway with a science degree plus HDip in Applied Science Microbiology and of Dublin City University (DCU) with an MSc in Management of Sustainable Development.
Enda also works as the Sustainable Transport Policy Officer for the Irish Environmental Network (IEN) which involves him operating as the Irish representative of the European body – Transport & Environment (T&E).
Enda spearheaded the development of the sustainable community's initiative 'Get Involved' which has seen over 80 community projects completed to date. Now in its 4th year Enda coordinates the SEAI sponsored initiative with Local Ireland. Enda is a tutor for the MSc in Management for Sustainable Development at DCU.
________________________________________
Stuart Nelson – The Lean Coach

Stuart works with organisations to solve problems and enable them to develop a Lean mindset.  Stuart spent over 12 years in active management at the demand end of the supply chain, working closely with end users and leading over 70 people.  It is this vast experience, combined with 8 years coaching, training, and consulting, that Stuart brings to the analysis and improvement work he carries out.  Using tools from Lean and Six Sigma, and techniques such as coaching, mentoring and training, he is in a unique position to guide the person and the process through the change cycle.
Recognizing the critical role of the individual in Lean improvements, Stuart completed psychological research into the leader's role in team engagement, learning and openness to change.  The findings of this research have been presented at academic and professional conferences.  Stuart holds Black Belts in Lean and Six Sigma along with Psychology, coaching and training qualifications.  He is an approved provider of the Enterprise Ireland Lean offer.
________________________________________